I know you're probably wondering what's up with that title…right? Well, this is why I gave it such a title.  Lately I've really been eyeing vintage ashtrays.  I'm not a smoker, never have been, but looking at these cutey pies would make me feel classy if I did. Vintage ashtrays are truly works of pottery art and were/are used as home decor items.  When manufacturers began making them they were originally made for a purpose but seeing them, I just can't imagine dumping ashes inside these beauties.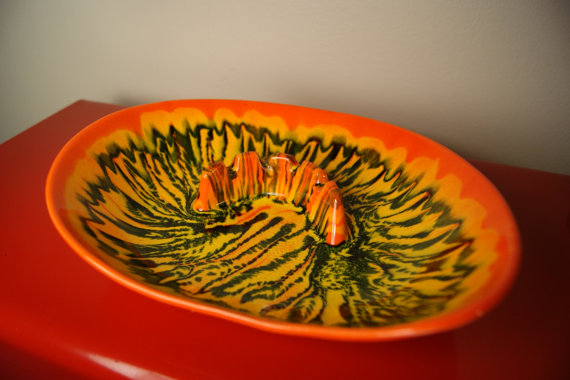 The colors are just so vibrant and strong.  Each of these are crafted to perfection, and all are American made pottery.  I see the Autumn colors like Orange, Brown, Green were very strongly used, although many come in a different array of colors.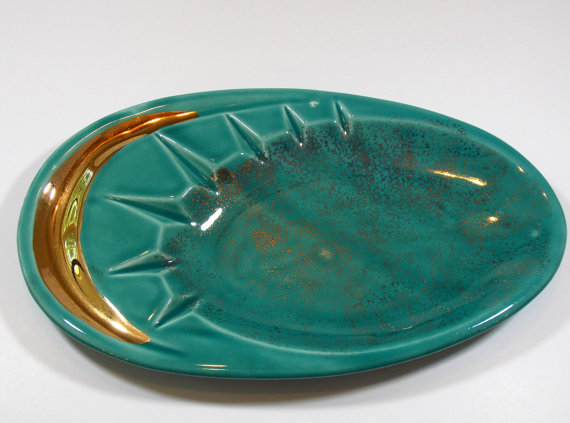 Then the designed was stepped up a notch by creating the hanging ashtray.. This one is gorgeous!
Look at the marbling that was created for this snail-shape ashtray
These are so darling because they have their own cigarette compartment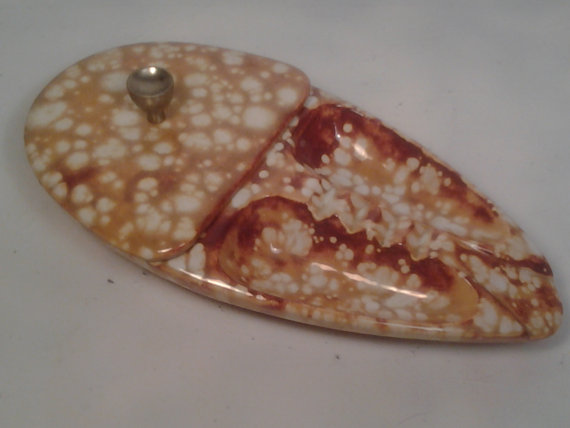 These leaf patterns are absolutely stunning..
Then you have the standing ashtrays..  Those are in itself chic furniture pieces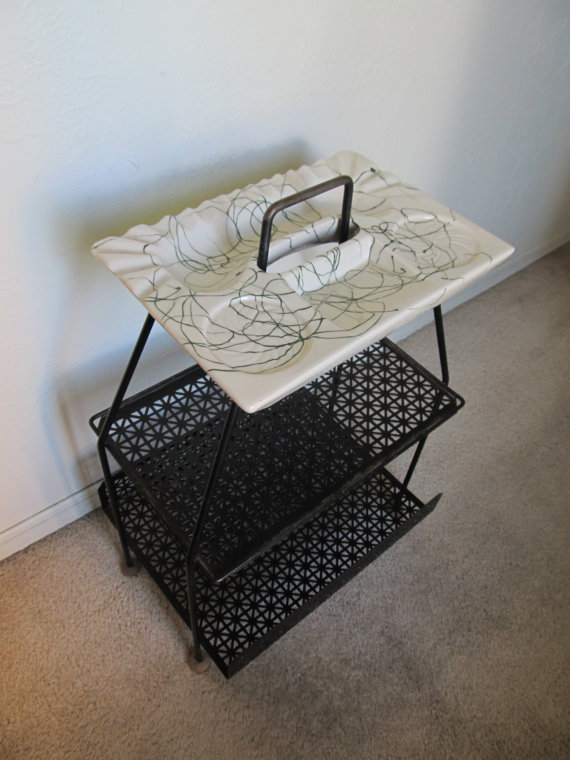 Ok, so do you feel me on this.. These are just too gosh darn cute to use for ashes. I could clearly see using these as decorative pieces, perhaps candy dishes, jewelry trays or key catchers.  You can also use them on a bar cart to catch bottle caps and corks.  One thing for sure is they're definitely not good for ashes. To read more about vintage ashtrays and designers visit The Big Ashtray Museum  and also follow my "For Smokes" Pinterest board to see more of my favorites.  I hope you enjoyed my picks and perhaps you'll be adding these swanky pieces to your home decor.      For now.. Tah-tah.  Smooches!
0
Comments
comments