Martin Luther King, Jr. loved food and eating. There are a number of articles and posts online with recipes and musings about his favorite foods. There are also a few that discuss his favorite cooks. They cooked for him, the man, but they also cooked to support the movement, selling dinners and pies and cakes. Or they cooked to minister to tired civil rights workers. Their brand of food activism should be honored on the day we celebrate him.
Georgia Gilmore
Georgia Gilmore was a single mother of four children when she was fired from her job as the head cook for a whites-only café for supporting the Montgomery (AL) bus boycott. The unapologetic community activist sold pies and cakes from her kitchen to raise money to give local men and women for gasoline used to drive black workers to their jobs and back home. Gilmore organized a group of women she called "The Club from Nowhere" so-named to avert retribution and possible harm. The Club from Nowhere fed the movement and raised money for the carpools. After she was fired, MLK gave her the seed money to start her own home-based food business. He had been a loyal customer who believed in her abilities. So she transitioned her dining room into a dining hall to feed lunches to people. Ultimately, she would open a catering service. MLK also hired Georgia Gilmore to cook and cater in Montgomery. She died on March 9, 1990, as she was preparing food for marchers commemorating the 25th anniversary of the March from Selma.
Edna Stewart
The late owner of Edna's Restaurant on Chicago's West Side fed MLK, Jesse Jackson and any number of local and national civil rights leaders for decades. Her restaurant was a hub for MLK who would often speak, rally and organize in Chicago. The former nursing student helped her father open Edna's, which sold soul food. In 1966, her restaurant was scouted out by some college activists who brought in MLK and other leaders. They needed a safe space to organize, and Edna Stewart availed them. She and her father, Sam Mitchell, decided early on to keep the restaurant open beyond its usual hours to accommodate protesters and marchers.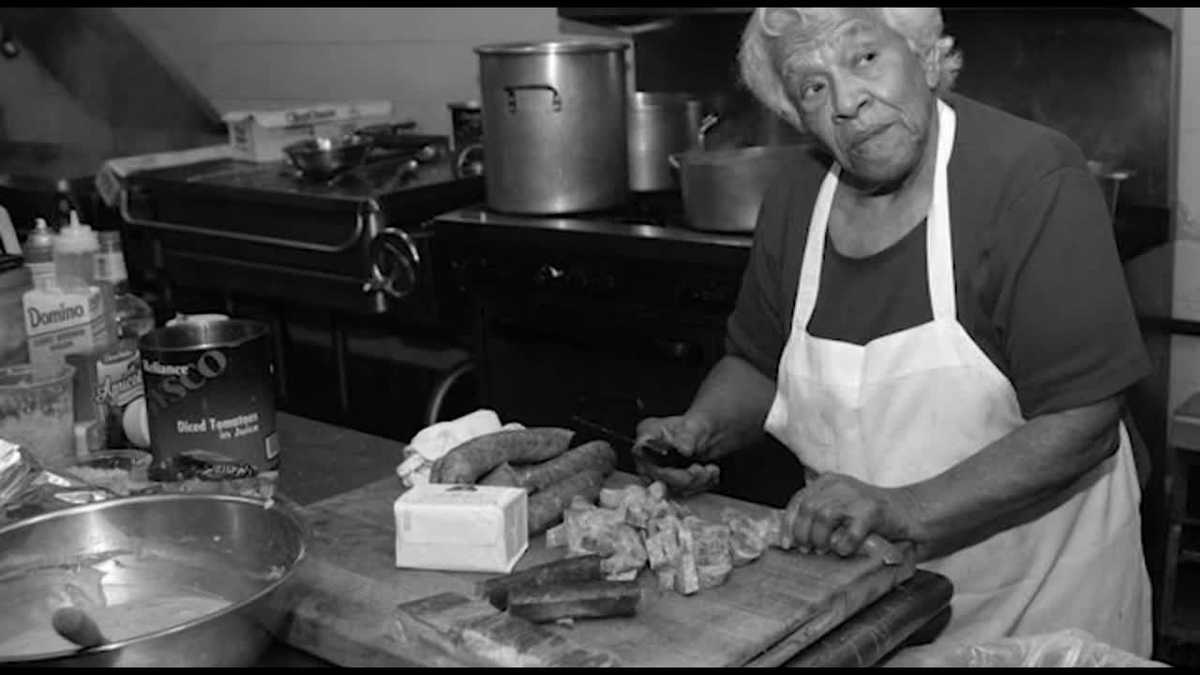 Leah Chase
She always said, "Over a bowl of gumbo, you make decisions" and the late Leah Chase made a lot of gumbo to help others, including MLK make a few decisions during the civil rights movement. Though Dooky Chase, her restaurant, received threats from detractors, she ignored them and kept on feeding resistance. MLK loved her ribs. Upstairs in Dooky's, she hosted MLK and the Freedom Riders as well as local politicians and leaders seeking to end injustice.
Julia Freeman
MLK was a frequent dinner guest in the home of Cleveland, Ohio's Julia Freeman. Her son, Bill, would often invite the Rev. King to eat with his family and family of friends. Both Julia Freeman's home and cooking were volunteered by her son, and she graciously obliged.
Irene Cleaves & The Four Way Grill
Irene and her husband Clint opened the Four Way Grill in 1946 in what is now known as the Soulsville section of Memphis, Tennessee. His favorite dishes were the catfish, fried chicken and peach cobbler. Irene Cleaves made certain he was fed well. The famous photo above was taken at the Cleaves' pool hall that was attached to the restaurant. It is possible that King's last meal was from the Four Way. Chef-author (no relation) Andrew Caldwell said King's last meal consisted of fried chicken, Louisiana hot sauce and vinegar, black-eyed peas, collard greens and cornbread.
Virginia Boyland & the women from Monumental and the meal left uneaten…
Virginia Boyland and a group of women who ran the kitchen at Memphis' Monumental Baptist Church spent the day of April 4, 1968 cooking food – all of MLK's favorite foods – for a meal at the church's pastor's home. Rev. Samuel Billy Kyles was with MLK at the Lorraine Motel trying to rush them along to eat. Mrs. Boyland and the other women had prepared macaroni and cheese, fried chicken, ham, sweet potatoes, two kinds of greens, crowder peas, and sweet potato pie. At the time the dinner was to begin, Martin Luther King, Jr. was shot on the balcony of the Lorraine.
These are but a few women who fed MLK. He was said to have eaten everywhere he travelled, and said to have eaten Vienna sausages and potted meat on crackers, Juanita Abernathy's chitlins, bologna sandwiches in rural shacks… He was also known to double-book dinner invitations, because he loved to eat. In the process, he blessed many women by sharing meals they cooked and in the case of Georgia Gilmore he encouraged her to begin a food business.
Advertisements
89
Comments
comments