Holiday movies are one of the best part of the Christmas season. Looking to watch a few classics with your family? Here are a few of our favorite African American Christmas Movies to Binge Watch. What are some of your favorites?
African American Christmas Movies to Binge Watch
A Baby for Christmas
The third installment of UP's popular Chandler family Christmas movies. Marci and Blair are expecting a baby right before Christmas. This holiday, the Chandlers, except Elizabeth, feel they need to get back to the true meaning of Christmas by giving back. Eventually, even Elizabeth gets on board and the Chandlers have the most meaningful Christmas ever, especially with the birth of Marci and Blair's baby.
This Christmas
At holiday time, family matriarch Ma'Dere Whitfield (Loretta Devine) assembles her large brood for their first reunion in four years. However, family ties show signs of strain when various secrets come to light, especially concerning Marine Claude's (Columbus Short) true military status, Quentin's (Idris Elba) debts and teenage Baby's (Chris Brown) secret plans to become a singer.
The Preacher's Wife
A cleric begins to doubt himself and is visited by an angel. The heavenly emissary is supposed to help the good reverend over his midlife crisis, but he is distracted by the cleric's lovely young wife. A remake with gospel music of the `The Bishop's Wife'.
The Best Man Holiday
Nearly 15 years after they were last together as a group, college friends Lance (Morris Chestnut), Harper (Taye Diggs), Candace (Regina Hall), Quentin (Terrence Howard), Robyn (Sanaa Lathan), Jordan (Nia Long), Murch (Harold Perrineau), and Mia (Monica Calhoun) finally reunite over the Christmas holidays. Though much has changed in their lives, the friends discover just how easy it is for long-forgotten rivalries and passionate romances to be reignited.
A Diva's Christmas Carol
When an ego-driven superstar (Vanessa L. Williams) loses her holiday spirit, the ghosts of Christmas past (Kathy Griffin), present and future visit her.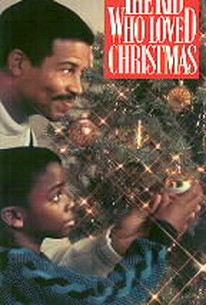 The Kid Who Loved Christmas
A Chicago social worker (Cicely Tyson) helps a jazz saxophonist (Michael Warren) adopt a son (Trent J. Cameron) after losing a wife.
A Dream for Christmas
An African-American minister, the Rev. Will Douglas (Hari Rhodes), and his large family relocate from their Arkansas home to Los Angeles in the 1950s. Douglas has been hired to lead the congregation of a neighborhood church. But, when the family finally arrives, they discover that the church is in major disrepair and scheduled for demolition. Douglas; his wife, Sarah (Lynn Hamilton) ; Grandma (Beah Richards) ; and the children must come together as various hardships rock their household.
41
Comments
comments